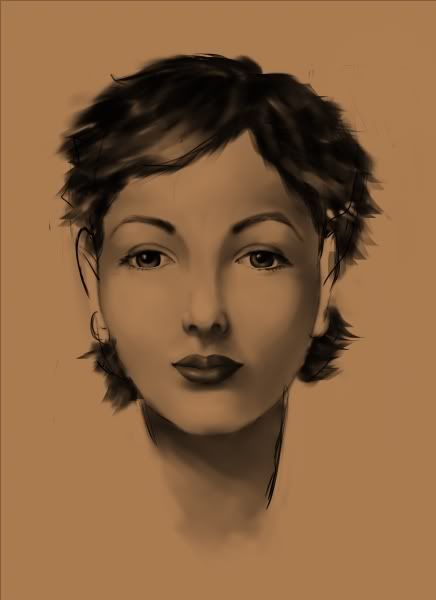 Here's something I did for practice. It was supposed to be a quick sketch but I ended up doing it for 3-4 hours. In between eating, reading and the gilmore girls. lolz.
I love her hair. I did that in less than a minute. lolz. I like this kind of carefree look in hair. :D
I still have a long way to go to perfect the construction. These practice sketches are pretty useful. I get to learn quite a bit everytime I do them. Hopefully It'll help me improve in my problem areas.
I only used the reference I had for the rendering and for correction when I felt like I was "lost".